About Farming.plus
Your digital meeting place for agriculture
About Farming.plus
On Farming.plus, leading suppliers from the agricultural environment publish innovations, videos, expertise, events and much more for 365 days a year - comparable to how they present them at trade shows for a few days each year. Farming.plus thus supplements trade fairs with a digital meeting place.
On Farming.plus you follow the topics that interest you and receive exactly the information that is really relevant to you - on the website and in your personal news from the world of agriculture via e-mail.
Trade fair
Farming.plus is the digital extension of Suisse Tier, Tier&Technik and Fruchtwelt Bodensee.
You can use your Farming.plus account with your stored interests for trade fair preparation on the Suisse Tier website, the Tier&Technik website and the Fruchtwelt Bodensee website. This way you discover what is really relevant for you at the trade fairs.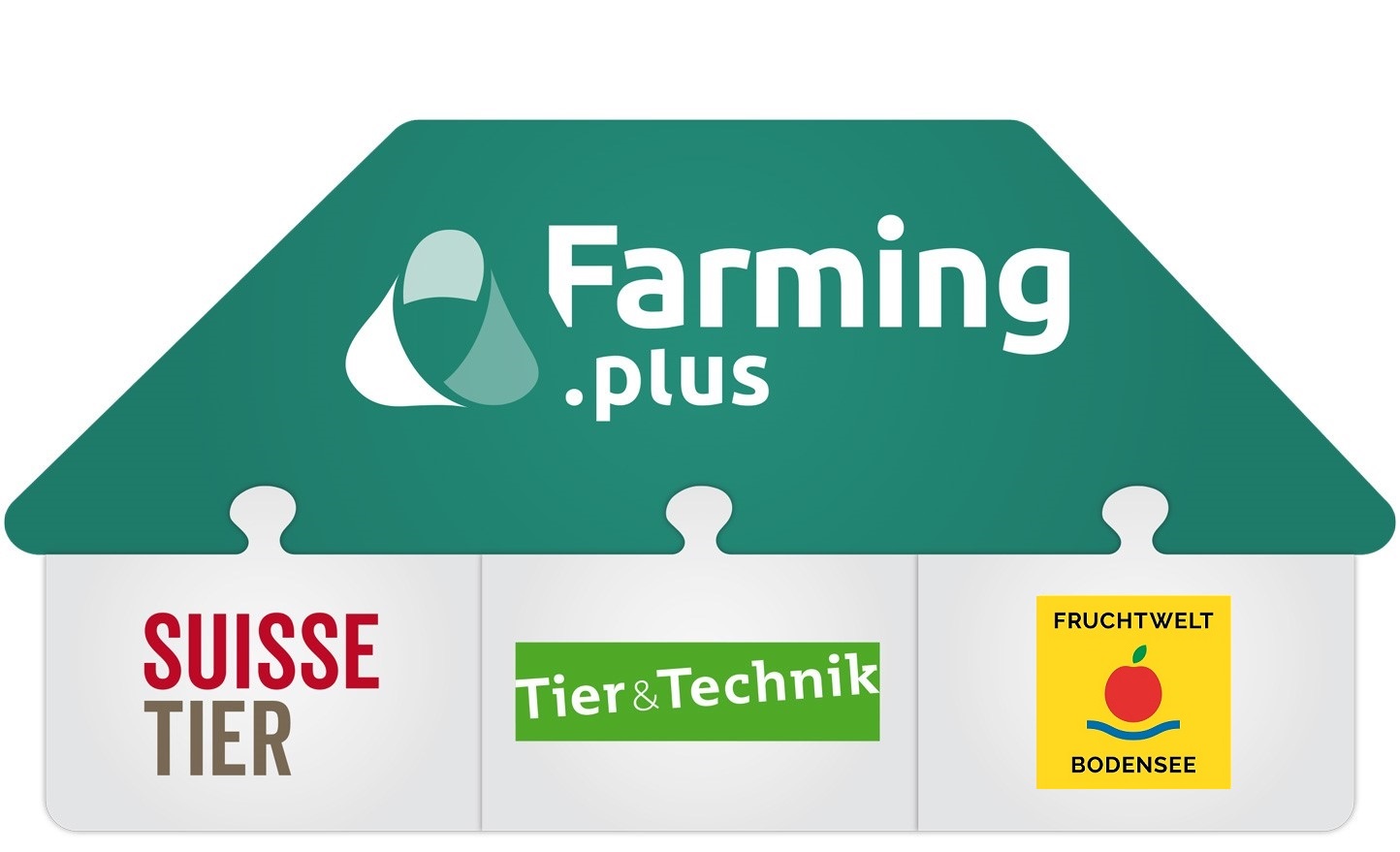 Operation
Farming.plus is based on Conteo's "Content-Live-Marketing" concept. This combines live marketing instruments such as trade fairs with content marketing with the aim of bringing the right providers and customers into contact with each other. Content-Live-Marketing is successfully used in different markets and connects more than 50,000 registered users with more than 2,000 suppliers.
Farming.plus is operated by Conteo AG in cooperation with Suisse Tier, Tier&Technik and Fruchtwelt Bodensee.
Conteo AG
Sihlquai 131
8005 Zürich
Do you have any questions about Farming.plus?
We are looking forward to hearing from you.
E-mail: contact@conteo.io
Phone: +41 44 552 44 64